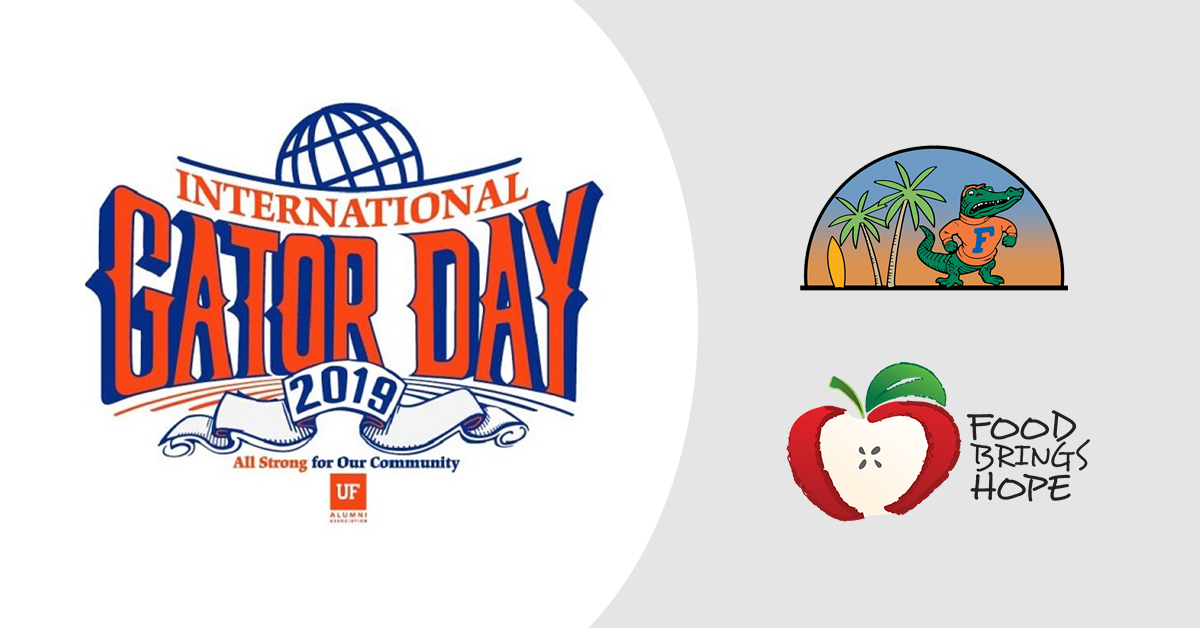 On May 18, Gator Clubs® from around the world will unite to utilize the size and spirit of The Gator Nation® to positively impact local communities. We are excited to partner with Food Brings Hope, Inc. and VCan2020 to help stuff goody bags for over 700 students that will be attending an end of the school year celebration! If we get enough volunteers we will also help them organize their storage unit.
The vision of Food Brings Hope is to create a community where underprivileged school children discover their full potential. Their mission is to nurture
the body, mind and spirit of underprivileged children in our community.
Please RSVP to Emily at ya[at]dbgators.com to let us know if you can make it!