The Daytona Beach Gator Club offers opportunities for local UF Alumni and supporters to socialize and serve our community. Join us!
Watch Parties
We watch games with great food and drinks and the company of fellow Gators, at Houligan's, 1725 International Speedway Boulevard, Daytona Beach! There are raffle type prize drawings, that benefit local high school students who attend UF, in the form of scholarships!
Come out and celebrate the victories with fellow Gators and do some Gator Good!
Golf Tournament
Since 1999, the Daytona Beach Gator Club Scholarship Golf Tournament has raised over $250,000.00. This year held at the prestigious Plantation Bay's exclusive Club de Bonmont course.
Sponsorship & Registration available on first come first served basis.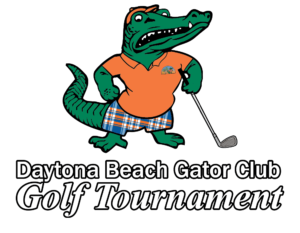 Speaker Series
We offer members the opportunity to hear the insights on Florida Football from engaging, informative, insiders.
International Gator Day
 Gator Clubs® from around the world unite to utilize the size and spirit of The Gator Nation® to positively impact local communities. Each club takes on a project that is important to their community and volunteers the time and talents of their members to serve others.
The Gator Nation® is strongest when we work together for a common cause. Please join the University of Florida Alumni Association to show the world we are All Strong for our Community.
Scholarships
The Daytona Beach Gator Club is proud to provide merit based scholarships to deserving Volusia County High School Graduates every year. Scholarships are available to students from Volusia County attending the University of Florida.
Young Alumni
The Young Alumni group consists of members ranging in age from 20s, 30s and 40s! Events promote the Gator Nation through networking events and service projects. Don't miss out on meeting your fellow alumni, while reminiscing about the Gator Days.
Gator Nation Giving Day
All members of The Gator Nation® were invited to make a gift to any area of UF that they are passionate about. This is a way we, UF alumni, parents, faculty & staff, students and friends, directly impacted UF's rise in national standing.
Donate
The Daytona Beach Gator Club is happy to accept donations in the form of sponsorships, in kind and monetary donations. We offer naming rights for scholarships and events based on giving levels.  Contact us at daytonabeachgatorclub@gmail.com or click below to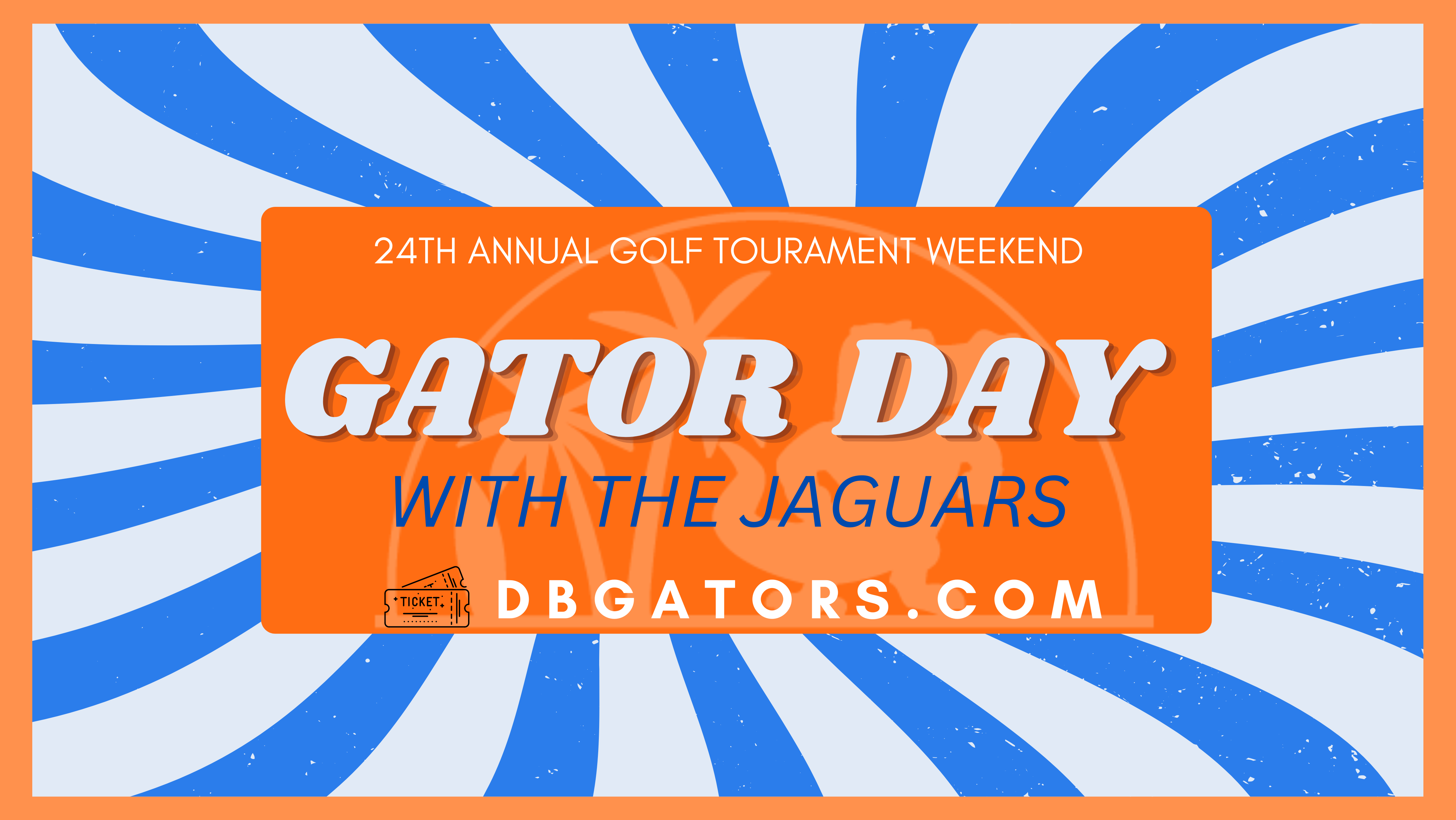 Join fellow Gator Alumni as the Tennessee Titans take on the Jacksonville Jaguars on Sunday, November 19 at 1:00 PM at EverBank Stadium! A block of lower bowl seats and a block of upper bowl seats are reserved for your group but be sure to purchase by the deadline of July 28 to ensure you'll be sitting with other Gators! A portion of every ticket purchased will benefit the Daytona Beach Gator Club.