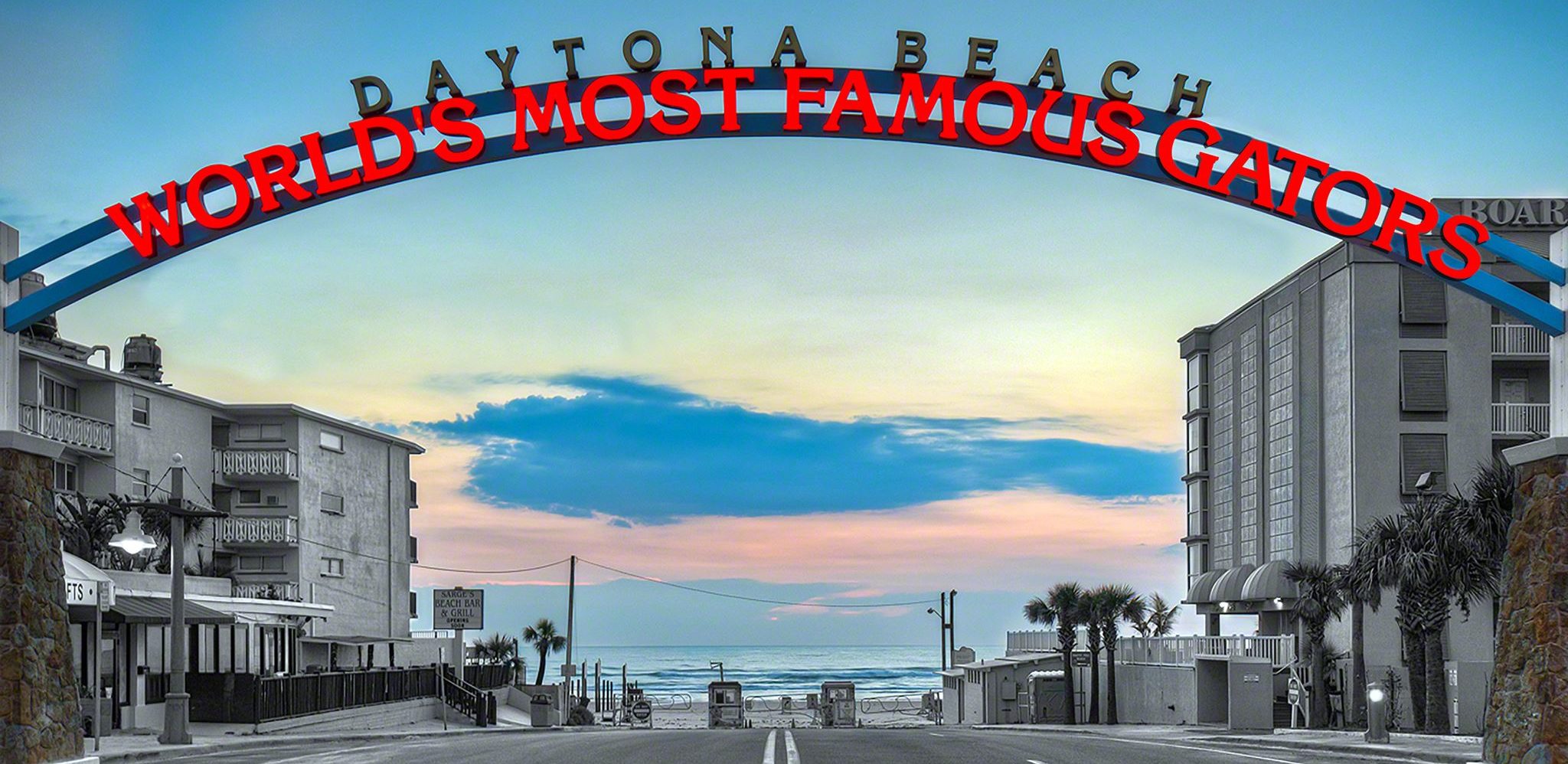 Welcome to the
Daytona Beach Gator Club
serving Volusia County since the 1950s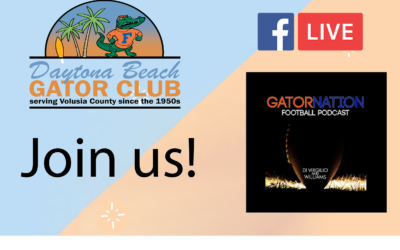 Join us for a conversation with the hosts of the popular Gator Nation Football podcast. UF grads Allen Williams and James Di Virgilio will join the Daytona Beach Gator Club in a Facebook live event: Thursday, October 22, 2020, at 7 p.m. To join the conversation, visit...
read more
The mission of the Daytona Beach Gator Club is to foster and enhance the relationship between the University of Florida, its Alumni, Students and friends in Volusia County, and to support the University's mission of teaching, research and service. 
DB GATOR CLUB
The Daytona Beach Gator Club is your direct link to the University of Florida Alumni Association (UFAA).