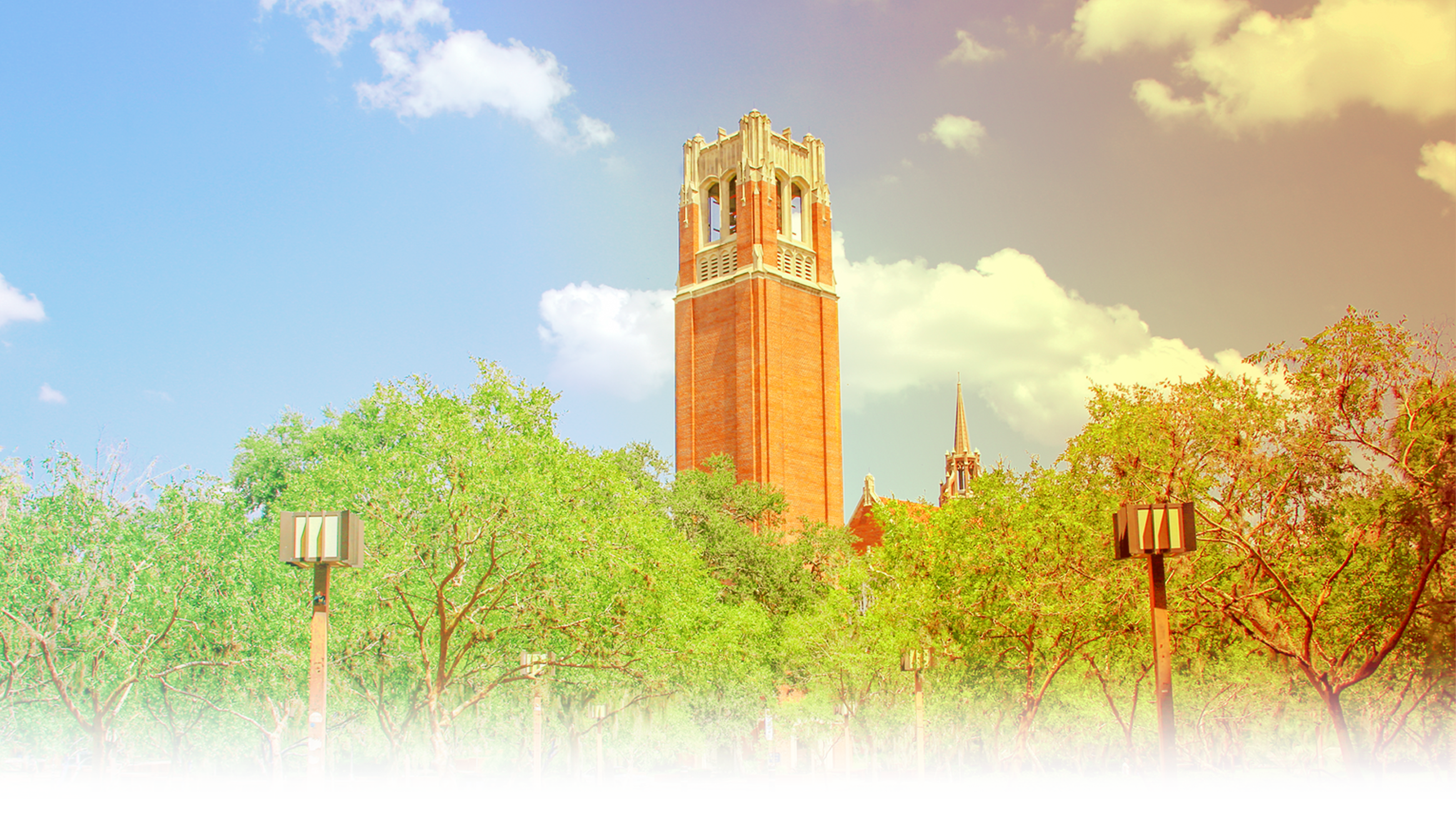 Welcome to the
Daytona Beach Gator Club
serving Volusia County since the 1950s
The Daytona Beach Gator Club is the Volusia County affiliate of the University of Florida's Alumni Association. We support the Gator Nation by being an extension of the Gator Good. Annually, we fundraise thousands of dollars to provide scholarship to local students. Join with us by following us on social media and attending one of our events!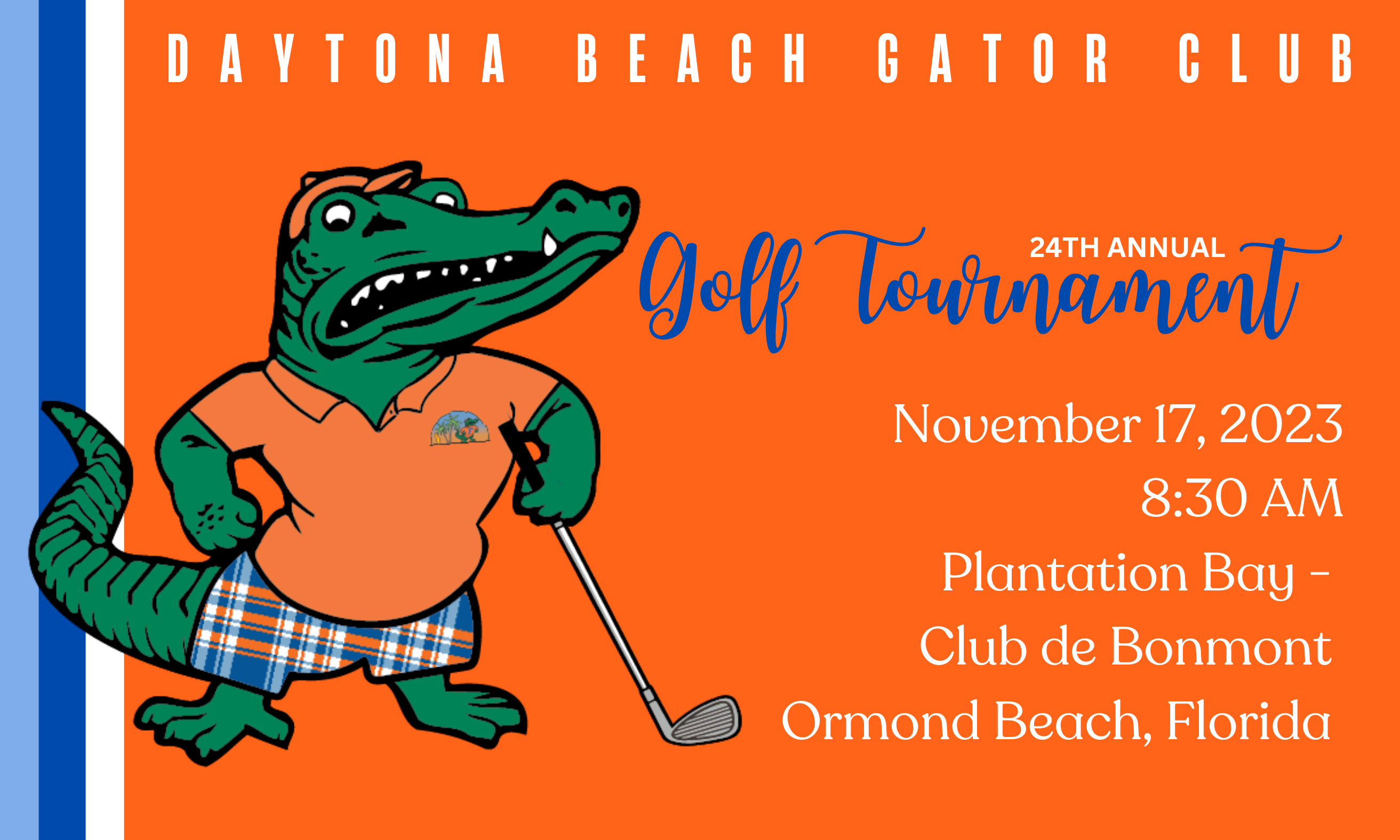 Join us in supporting scholarships for Volusia County High School Seniors and continuing Graduate Students attending the University of Florida in 2024. Our charitable event this year will be held on Friday, November 17th with an 8:30 am Shotgun start and will be an unhandicapped Scramble 

Lunch & Learn w/ Volusia County IFAS - Rock Bottom Daytona
Join us for a delicious lunch and an informative session with the experts from Volusia County University of Florida IFAS at 11:30 AM on 9/14! Private event for UFAA members and $20 for non-UFAA members. 
Strike for Scholarships - Sunshine Bowling Center DeLand, FL
 The Daytona Beach Gator Club is Striking for Scholarships at 1 PM on October 21, 2023 at the Sunshine Bowling Center. The event is $18.53 for all attendees with a portion of ticket sales for the 2024 scholarships.
The mission of the Daytona Beach Gator Club is to foster and enhance the relationship between the University of Florida, its Alumni, students and friends in Volusia County, and to support the University's mission of teaching, research and service.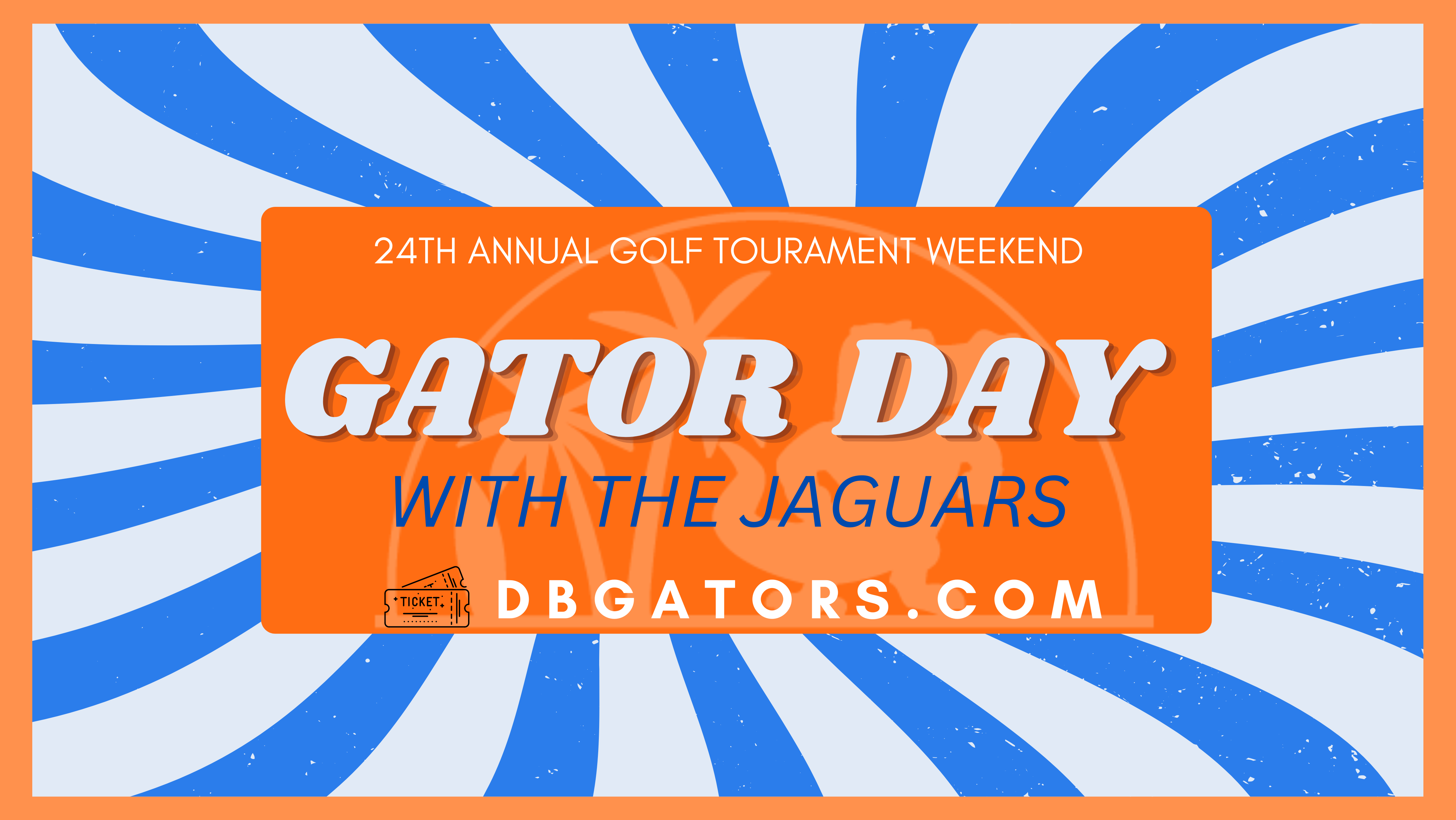 Join fellow Gator Alumni as the Tennessee Titans take on the Jacksonville Jaguars on Sunday, November 19 at 1:00 PM at EverBank Stadium! A block of lower bowl seats and a block of upper bowl seats are reserved for your group but be sure to purchase by the deadline of July 28 to ensure you'll be sitting with other Gators! A portion of every ticket purchased will benefit the Daytona Beach Gator Club.