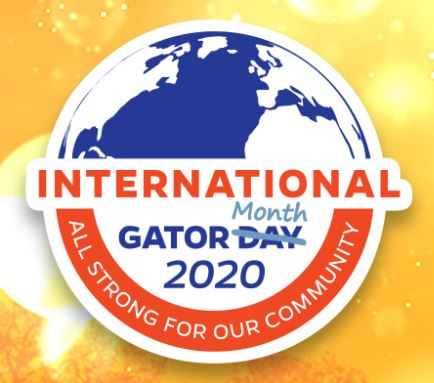 How You Can Participate in Operation Cheer for International Gator Month
Daytona Beach Gator Club members are encouraged to send messages of encouragement and share positivity to local seniors living in facilities who cannot receive visitors during this time. 
1) Download the toolkit of templates for letterhead and cards that you can print at home. We have provided options in color, and black and white. You are not required to use the Gator Club letterhead, but we wanted to provide the option for you.
2) You can write a letter, send inspirational quotes or even draw pictures. We just ask that you keep it appropriate and uplifting because these will be shared amongst residents at each facility. 
3) Mail your card or letter to the following facilities
Smyrna West
301 Milford Pl.
New Smyrna Beach, FL 32168
Seaside Manor of Ormond Beach
1050 Ocean Shore Blvd.
Ormond Beach, FL 32176
Deltona Health Care
Attn: Heather Jackson
1851 Elkcam Blvd.
Deltona, FL 32725
For the return address on your envelope, please note the Daytona Beach Gator Club as the sender with your address. This is how the facilities will know the envelope is part of our initiative.
Example:
Daytona Beach Gator Club
555 Gator Drive
Daytona Beach, FL 55555
Email us after you send your cards or letters to let us know how many you did at daytonabeachgatorclub@gmail.com. This is important information that we need to share with the U.F. Alumni Association. We also want to be able to brag on our club and our community outreach! 
Any questions? Please contact Emily at ya@dbgators.com
Thank you for your support!!!
Download the Toolkit
Here you will find a .pdf file with templates you can use if you would like to send letters or cards of encouragement from the Daytona Beach Gator Club. Included are color and black and white versions featuring the Daytona Beach Gator Club logo. They are formatted for full-page (8.5 x 11) and half-page (5.5 x 8.5) folding cards.