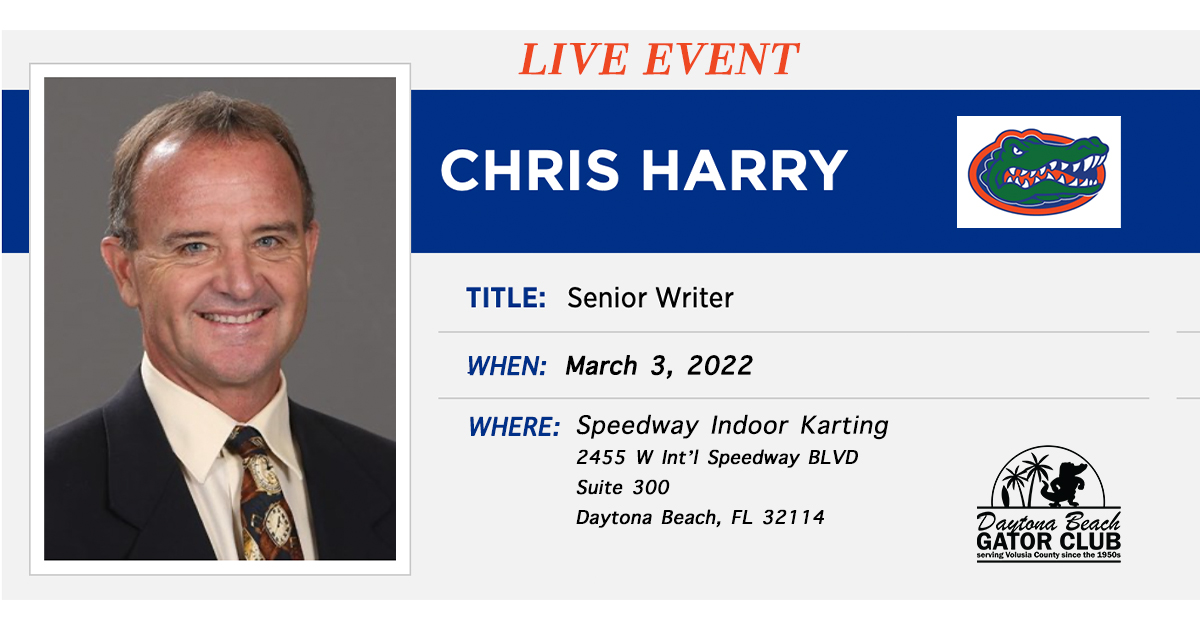 Updates from the UAA
The Daytona Beach Gator Club is excited to welcome Chris Harry, Senior Writer for floridagators.com and the University of Florida Athletic Association, on March 3, 2022 to Speedway Indoor Karting, Daytona Beach.  Doors will open at 5:30 p.m. with Harry scheduled to begin speaking at 6 p.m.
As part of our speaker series discussing UF athletics, Harry will bring insight from his career covering the University from the inside. He has been with UAA since November 2011.
Where:
Speedway Indoor Karting
2455 W Int'l Speedway BLVD Suite 300
Daytona Beach, FL 32114
When:
Thursday March 3, 2022
Doors open at 5:30 p.m.
Program starts at 6 p.m.
 free to UFAA members
$10 for non members at the door