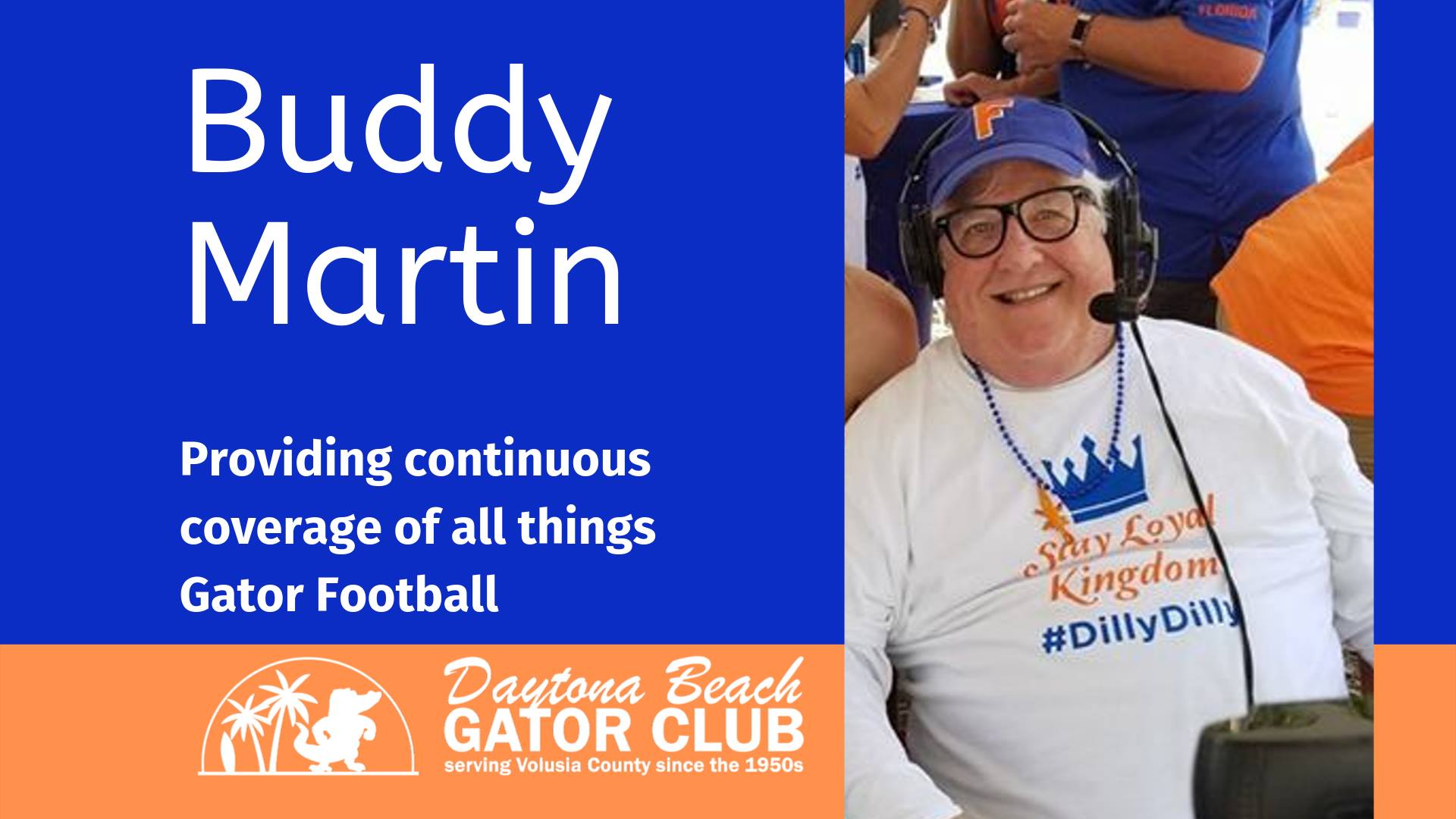 Daytona Beach Gator Club: Live with Buddy Martin
Buddy Martin is the owner/editor of GatorBait Magazine and GatorBaitMedia.com. You may have seen him on his Facebook LIVE Nightly broadcast from the The Buddy Martin Show. He is also the Author of several books including: Steve Spurrier: Head Ball Coach, Urban's Way, and Boys From Old Florida. Join us in welcoming him as he gives us the play-by-play of Gator Football!
Get all the insights on Gator Football straight from the man himself!

Where: Our Deck Down Under
78 Dunlawton Avenue
Port Orange
When: October 24, 2019 
6:00 pm Social hour
7:00 pm Program begins
Also, Buddy will be giving a Daytona Beach Gator Club promo code for 50% off a subscription to GatorBait Media! Those who sign up for the promo will get a year's worth of coverage, website access, special content and more!
We will also offer one last chance to enter for a chance to win two tickets to the Florida/Georgia Game!!! We will be pulling the winners at the end of the evening!