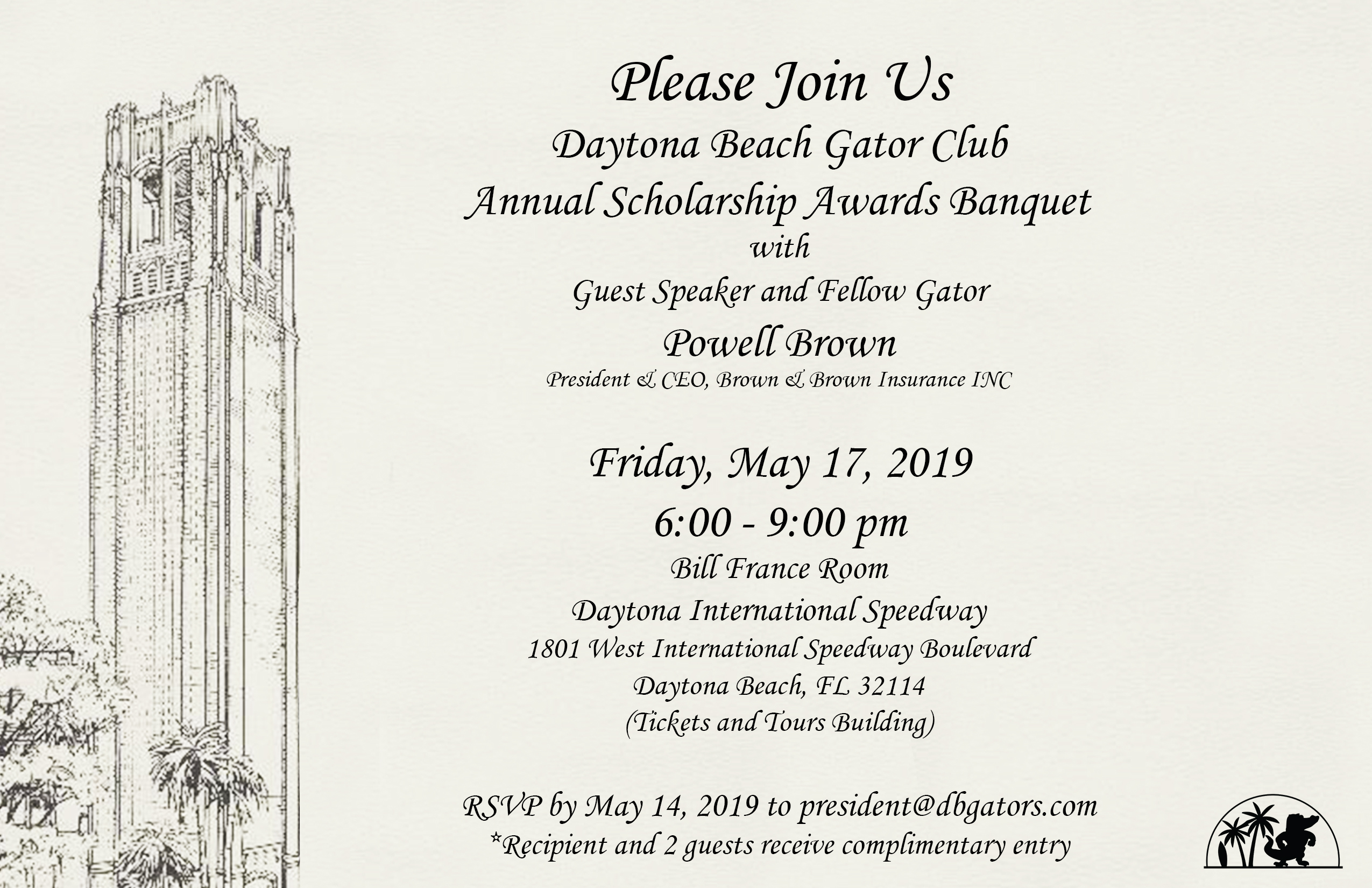 The Daytona Beach Gator Club is proud to provide scholarships to deserving Volusia County High School Graduates every year.
This years banquet theme is Bring it Back Home. The emphasis will be on the fact that while the students are leaving home, we hope they will return to us with new skills and talents that will continue to improve our area. 
Our Guest Speaker is Powell Brown, President & CEO of Brown & Brown Insurance. He exemplifies this theme.  Born in the Halifax Hospital, educated at the University of Florida, working around the US and now back home, bringing his company's world headquarters to Beach Street, and most recently, a proud parent of a new Gator.  His son will be the third generation Gator in his family.
Congratulations to the 2019 Daytona Beach Gator Club Scholarship Recipients
Megan Yaryan, Father Lopez
Avery Lots, Father Lopez
Sophia Alvarez, Father Lopez
Marion Hagstrom, T Dewitt Taylor Middle-High
Delany Lloyd, Father Lopez
Tania Estavillo, Father Lopez
Lacy Rose Morgan, Pine Ridge
Grace Borer, Father Lopez
John Ridgeway, Deland
Adam Wolcott, Deland
Kayla Nguyen, Deland
Taylor Helen Lee, Pine Ridge