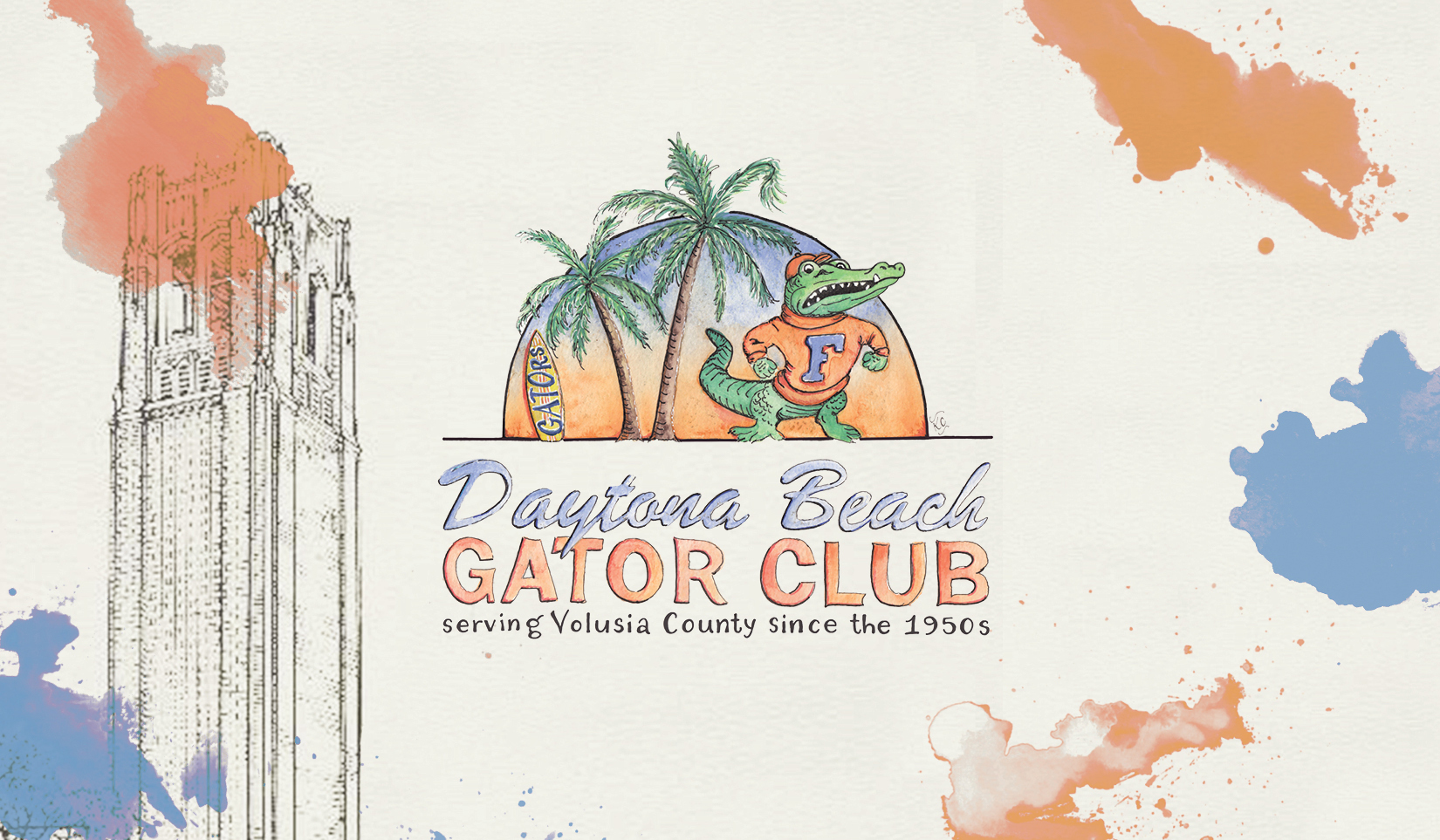 2021 Scholarship Awards
The Daytona Beach Gator Club has awarded $13,000 in scholarships to deserving Volusia County High School graduates.
Congratulations to these outstanding students.
Congratulations to the 2021 Daytona Beach Gator Club Scholarship Recipients
Flynn Baliton, Father Lopez High School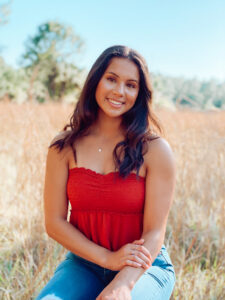 Flynn is a Regional Champion in Girl's Weightlifting, qualifying thrice for States.  She is a UCA and NCA All-American Cheerleader and the school record holder in Pole Vaulting for FLCHS.  Off the field, Flynn held the positions of Secretary of SGA Freshman year, Father Lopez Ambassador Officer then President and SSA Student Athlete Advisory Committee Chairman.  She also serves as Cheerleading Captain for 2 years and Track and Field Captain. Flynn was recognized by the College Board as an AP Scholar with Distinction and was selected as a Girls State Delegate.  Additionally she worked at Chick-fil-a and Duck Donuts, as a math tutor and volunteered as a St Brendan's Altar Server and Reader to the World.  Flynn will start her time as a Gator majoring in Biomedical Engineering.
Dalton Brown, Spruce Creek High School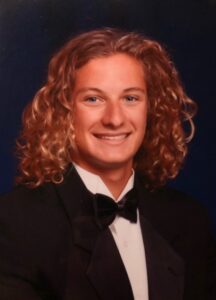 Dalton participated in both Varsity Swimming and Track placing first in both sports and advancing to Districts.  He put his experience in managing a race as an anchor, to use as SCHS Head Soccer manager during his Senior Year.  Dalton was a Peer Mentor for freshmen during his junior and senior years. He was an active member of the SEA Club and local Pickleball clubs. Dalton earned the Florida Gold Seal of Biliteracy for English and Spanish and was named  AP College Board Scholar.  When he's not at the beach working as a  lifeguard  or competing as a distance swimmer for Beach Lifeguard Competition, Dalton participates in volunteering at beach cleanups, elementary schools, voting centers and animal shelters.  A true outdoorsman, he is a 1st place Trap Shooter in Volusia County Skeet and Trap Youth League and occasionally helps local clam farmers with harvesting.  Dalton will be studying Chemistry on a  Pre-Pharmacy track.

Pierce Casey, Seabreeze High School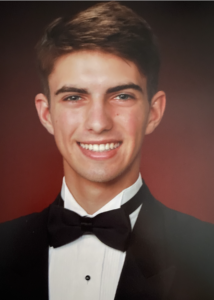 Pierce didn't just attend Seabreeze, his is the current Mister Seabreeze.  He has served as Percussion Caption for 3 of his 4 years in the Marching 100 and SHS Indoor Percussion. But his recognitions don't stop there, he has received the Band's MVP, RARE and Director's Awards in addition to earning  Excellent and Superior ratings at Volusia County Band Solo and EnsembleCompetitions, each year.  He is a 7 time All County Band participant.  Peirce was an active member of Key Club, SHS Academic Team, NHS and attended Boys State and Tomorrow's Leaders.  He volunteered as a camp counselor with the Odyssey Adventure Club throughout high school and even found time to work at Larry's Giant Subs.  Pierce will be majoring in Computer Science at the University of Florida
Sarah Darby, University High School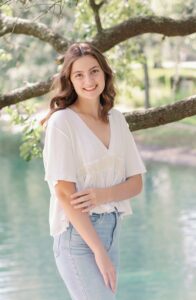 Sarah was active in the Academy of Finance serving simultaneously as an Academy Ambassador, Peer Mentor, Leadership Board Member and Team in her Junior and Senior years. As the 4 year Captain,  she lead her team in the Stetson Futbal Association to win the  5v5 League Championship while reaching the District Semifinals with Lady Titans Varsity Tennis and  Lady Titans Soccer.  She was voted MVP of her soccer team her Freshman year.  Sarah was also active in the Earth and Surf Club, Mu Alpha Theta, and earned a Top 10 District Finish with the Academic Team. Her community engagement includes coaching Tiny Tots Youth Soccer Coach since Aug 2017, being a SFA Youth Soccer League Coach/Referee, a Florida Youth Soccer Referee, and volunteering with Volusia County Library Services. The Daytona Beach News Journal awarded Sarah their Medallion of Excellence.  Sarah will be pursuing a degree in Computer Science/Cyber Security.
Danielle Dichoso, DeLand High School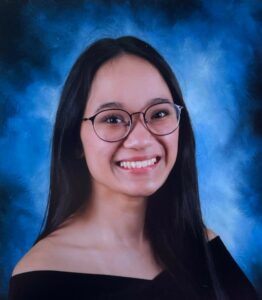 Danielle served as Vice President and President of NHS, Vice President and Treasurer of Key Club and Secretary of the Asian Student Association.  She has received "Excellent" in Solo and Ensemble Choral Competitions and won 2nd place at Volusia County's 2019-20 Battle of the Books Competition. She has been recognized by the Lion's Club as a Youth Exchange Scholarship Winner and a finalist for the Central Florida Foundation's Foard Award.  She also reached out to her community and beyond through work for AdventHealth DeLand Cancer Center, DeLand Regional Public Library, Not Another Number (student led mental health organization), and online volunteering with Zoonivers and Bridge to Literacy.
Biochemistry/Medical Professional (Orthopedic Doctor)
Jake Feigenbaum - Seabreeze High School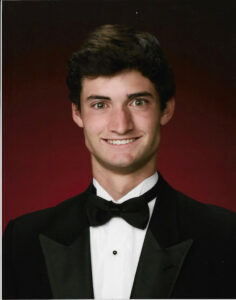 Jake served as SGA Senator his senior year while Captaining Varsity Soccer, a team he was on all 4 years of high school.   He was an active member of the Kiwanis Key Club, Student Government Association, the Seabreeze Allied Health Academy, Surf Club, Academic Team, and Ultimate Frizbreeze.  Jake was selected to attend Volusia County Tomorrow's Leaders Team Leader and American Legion Boys State and was recognized as an FHSAA All-Area Team Honorable Mention. In his multi year participation in  Teen Court, he served as a juror, clerk, defense attorney and foreperson.  He worked at Jimmy Hulas and as a Jr Lifeguard while finding time to volunteer at 2 elementary schools, Emory Bennet Nursing Home, the Celtic Festival and the Ormond Public Library,  Jake will be pursuing a Bachelor's degree in Biomedical Sciences on a Pre-Med track.
Madeline Halleran, Spruce Creek High School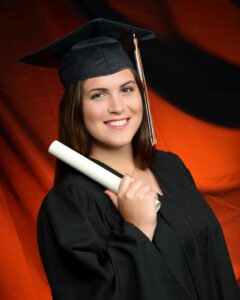 Madeline's diverse aptitudes in sports and music led her to Captain Creek JV Girls Soccer for 2 years and on the  2020&2021 District Champs Soccer Team while serving first as Head Field Crew, then 2 year Drum Major of the Steppin Hawks. All 4 years she was active in the Fellowship of Christian Athletes with 2 years as President and VP of NJHS. Madeline enjoyed earning Superior ratings in the concert, marching and jazz bands, playing lead trombone all 4 years of high school. Additionally she earned Superiors for her trombone and piano solos and was selected to All County Band for 4 consecutive years. When Madeline wasn't playing in the Lakeside Jazz Festival or her church band, she tutored in Chemistry locally and a Honduran girl via Zoom.  Somehow she found time to work for Chick-fil-a and earn an IB diploma.  Madeline plans to begin her Pre Med track studying Biological Sciences at the University of florida.
Malana Jackson, Mainland High School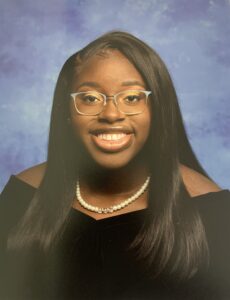 Melana was active in the Academy of Scientific Inquiry and Medicine, serving as a Student Ambassador for 2 years. She received Superior rationing in band competitions and served as Clarinet section lieutenant.  She was also the Director of Student Affairs for SGA.  Malana mentored freshmen in the Link Crew and was active in the Future Leaders of Tomorrow, Girls with Styles, FB Honors, NHS, SGA and TEAMS.  She placed 4th in the state in TEAMS and was recognized as the Top Scholar in both FB Honors and the Academy of Scientific Inquiry and Medicine for 3 years running.  It is no wonder the Daytona Beach News Journal selected her for the Medallion of Excellence award.  Malana will be pursuing a degree in Chemistry working toward becoming a physician.
Ashley Lane, New Smyrna Beach High School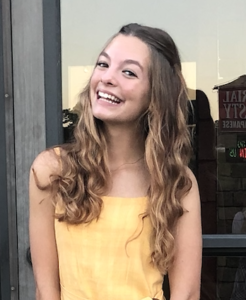 Ashley served in many leadership roles including President of Cudas Choose Kindness; VP then CEO of the Cuda Store; VP of Interact (a branch of Rotary); Academy Ambassador of Entertainment and Sports Marketing; Captain Varsity Girls Golf; Student Government Association Committee Head for 3 years, SGA Parliamentarian as a sophomore; and Secretary of National Honor Society in her  junior year. Ashley volunteered with Relay for Life, Rise Against Hunger and International Beach Clean Up and was selected as a member of Tomorrow's Leaders.  She worked as a Social Media Specialist and Service Tech at ProServe Pools and babysat through 3 years of her busy high school career.  Ashley plans to obtain a Masters in Business Administration at the University of Florida.
Matthew Lloyd, Father Lopez Catholic High School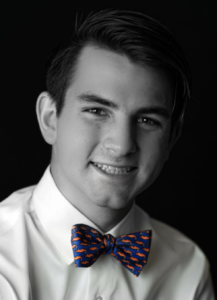 Matthew Captained both the Father Lopez Track & Field and Swim Teams during his senior year concluding his 4 years in both sports.  He holds the school record for Javelin and qualified for regional meets in the 500 yard freestyle during his time at Fr. Lopez.  Matthew played for the FLCHS Soccer Team all 4 years, as well.   He was active in the Global Exploration Club, Father Lopez Ambassadors, and Dance Marathon association, serving as an Officer for Father Lopez Ambassadors and Spirit Leader for Dance Marathon.  He was selected to be a Boy's State Delegate, and to attended Chick-Fil-A Leadership Academy, all while becoming an Eagle Scout with the Boy Scouts of America.  With that much energy and enthusiasm, it's no surprise that he was also the Lopez Green Wave Mascot all four years of high school.  Matthew will be pursuing a degree in Sustainability and the Environment to become an Architect.
Veronia Sadek, Spruce Creek High School
Veronia was very active in her Orchestral pursuits, completing the Orchestra Leadership Training Program, serving as SCHS Orchestra Vice President and being selected for Orchestra All-County for 3 years.  She has received Superiors for 3 years at Orchestra Solo and Ensemble.  As an active member in Beta Club, NHS, Veronia participated in service opportunities both in and out of school.   Through Spanish Honor Society, she tutored a child from Honduras in English and Spanish via Zoom during their school shut down in 2020.  And she received a Superior Award for Spanish Poem Memorization in the World Language Festival.  Veronia is the recipient of the Leaders 4 Life Fellowship and volunteers at MOAS, Daytona 500, Port Orange Regional Library and the Nutcracker Ballet.  Veronia holds many leadership positions in her church, as an instructor in summer camps and teaching the Coptic language.  She even created a band for major church events.
Major in Chemistry for a pre-med track to become a Trauma Surgeon.
Bailey Wolcott, DeLand High School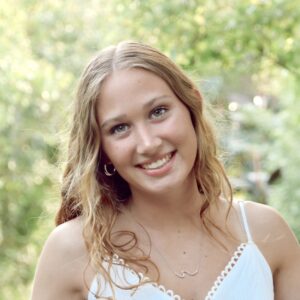 Bailey rose to leadership roles in both the Science NHS and Spanish NHS serving and President and VP respectively,  as well as serving on the Executive Board of Sergeant at Arms.  Her high school athletic career in Varsity Volleyball, Swim and Flag Football included awards as Scholar Athlete in all three, All-Area Volleyball Team Honorable Mention and  District Qualifier for Breaststroke and Volleyball.  She was active in Leadership Skills Club, NHS, SGA and Renaissance Club throughout high school.  Bailey won 3rd place at 2021 Volusia County Envirothon Competition. Outside of school she was a Team Leader of Youth Group at St Peter Catholic Church, an Intern at MOAS, worked in the Investigative Aide Division (alcoholic beverage & tobacco) for Fl dept of Business & Professional Regulation.  Her time  volunteering included 4 elementary schools, Night to Shine, ESE Student/Family Valentine's Day Dance, International Day of Women and Girls in Science as well as a 2 year Commissioner on both the Homecoming Parade and Charity Male Volleyball Tournament.  Bailey will be pursuing a degree in Civil/Coastal Engineering.
Madi Camporese
Senior Scholar
Madi is going into her senior year at the University of Florida, where she studies sports journalism with a minor in Spanish. She is an intern with the Florida Athletic Association, where she is the lead producer for Men's and Women's tennis, produces feature pieces and conducts interviews with current and former athletes for "Gator Zone" on Fox Sports Florida.  She hosts sponsored Hot Take segments with the Gator head coaches and produced the Florida Gators Football Show. 
Madi has served as the In-game announcer for Santa Fe College sports and is the current President of the Association of Women in Sports Media. Her past involvements include an internship with Reaching Athletes with Education, a merchandise captain for Dance Marathon, work with the local ESPN affiliate in Gainesville, contributor of radio hits on Gator Football weekly for "Sports Scene with Steve Russell", helped produce feature pieces on the local community and contributed voiceovers for WUFT media services that aired on PBS.  Additionally she has worked with ESPN College GameDay when they came to UF, anchored "Deportes en 60" for channel 5 in Spanish, was hired by SEC Network to do production of Gator Sports broadcasts and has also hosted her own show, "Sports Break with Madi Camporese" for channel 6. 
Madi will be interning with the Seattle Seahawks for the next few months before returning to Florida to finish her degree and pursue her career in sports broadcasting.
2020 Scholarship Awards Program