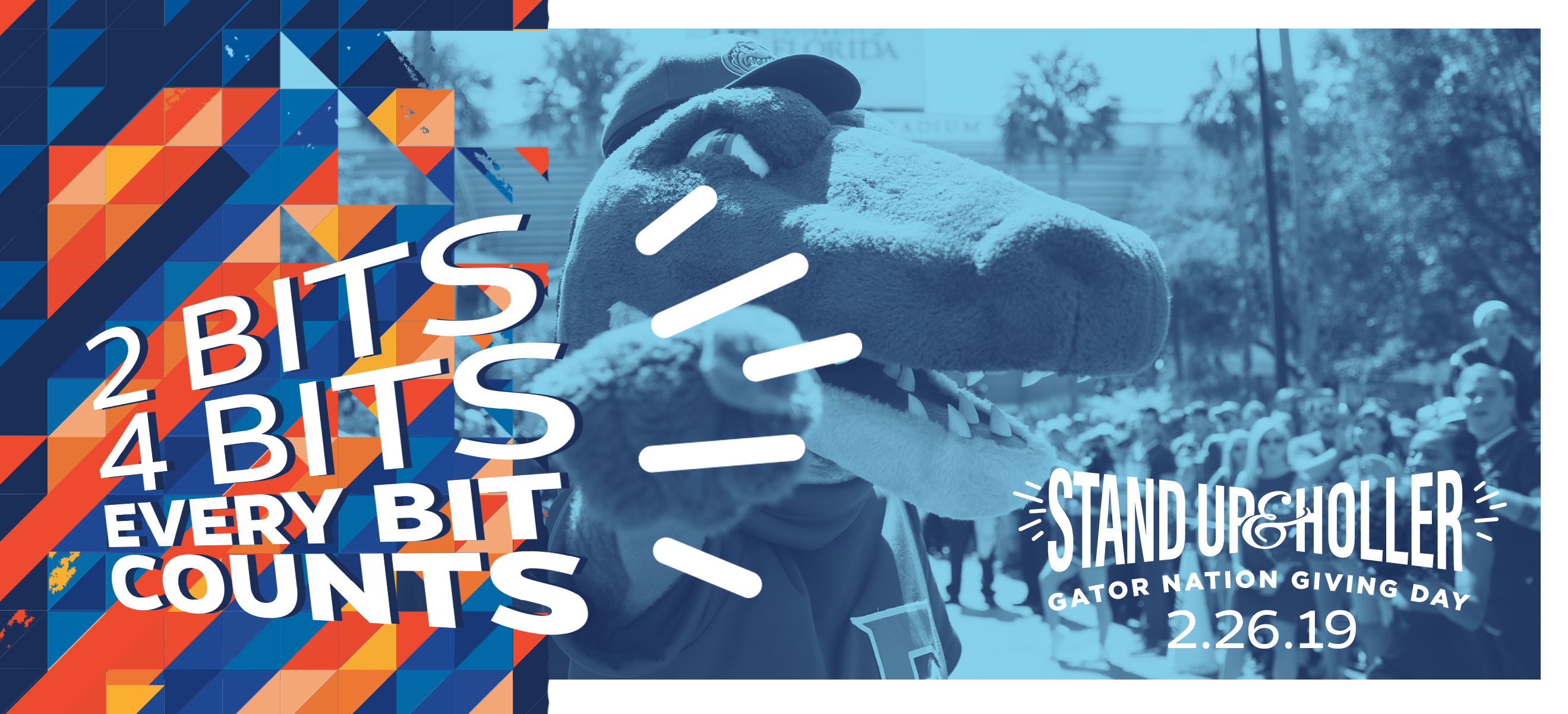 On February 26, 2019, we'll show the world what a difference thousands of Gators and 24 hours can make when we come together as one for Stand Up and Holler: Gator Nation Giving Day.
When you make a gift to the program, department, research area or campus activity that means the most to you, you're not only ensuring our Top 10 public education remains among the strongest in the nation, but you're supporting all of the advances, developments and bold ideas that come out of the University of Florida.
WHAT SHOULD I GIVE?
You can give what you can! Any amount over $1 counts toward Gator Nation Giving Day. This is to show pride in your university, and to help it continue to succeed into the future!
HOW DO I GIVE?
On February 26, UF will make the ability to give LIVE at https://givingday.ufl.edu
ONE DAY, LIMITLESS IMPACT. STAND UP AND HOLLER!